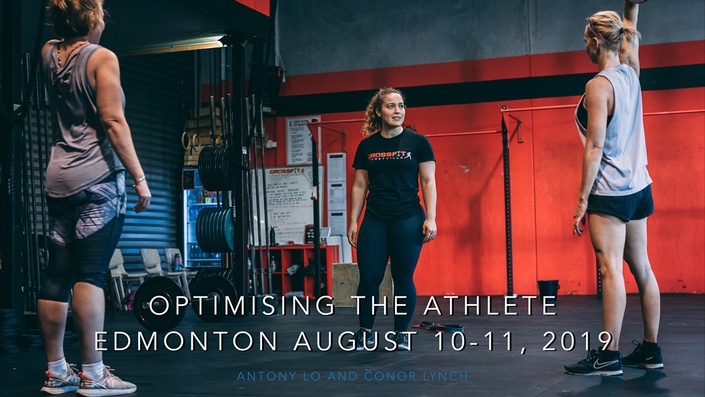 Optimizing The Athlete - Edmonton/Leduc 2019
aka "Teaching Tension To Task"
Coupon Code "LASTCHANCE" will give you 10% off until August 7, 2019 (CAD$693)

Event Date: August 10-11, 2019
Registration Time - 7am Saturday August 10, 2019
Hours - 7am to 4pm Saturday and Sunday
Event Address: CrossFit Leduc 4704 53 Ave, Leduc, AB T9E 6Z3, Canada
Are you a physio or healthcare practitioner wanting to level up your skills to provide the best care for athletes of all levels?
Are you a coach or fitness professional wanting to take your coaching to the next level by optimizing your language, cueing, assessment and progression of your clients?
Antony Lo, The Physio Detective, has paired with CrossFit coach Conor Lynch to bring you this NEW 2-day practical and exciting course.
Have you ever wondered if there was a better way to teach your clients exercise? You may have studied different techniques or methods but some of your clients still aren't "getting it". Your clients may not seem motivated or they might be too afraid to try something different. You want to help them achieve their goals but it is hard when the client seems reluctant to do what you have asked.
Maybe you are a health professional who is excellent at the "core stability" work. Maybe you are Pilates trained or have taken your clients to be able to return to what they were doing before...but you want to know how to do that yourself - how to do the power lifts (Deadlift, Squat, Bench) and Olympic weightlifting (Clean and Jerk, Snatch). Maybe you feel comfortable at taking your client to 30% of their maximum intensity but feel uncomfortable taking them further than that...if that's you, this is the course for you!
Or maybe you are a fitness professional who is doing well but you know there is more you can do with your clients. You might be feeling like you struggle for connection or have difficulty motivating your clients. You might even have taken Antony's class The Female Athlete and are unsure how what you do works in classes and one on one sessions because you are watching your language and struggling to explain the concept that there is no one perfect way. If that's you, this is the course for you!
This course is designed for having fun whilst learning! it is highly interactive with the sit down and listen portions of the class limited. You will have so many funny moments to remember as you make new friends and develop connections with other health and fitness professionals.
During this course, you will learn and experience how both a performance coach and a rehab coach approaches their client's exercise programming.
The course includes
Considering your coaching style and method
Considering communication styles
Loaded exercises like squats, pushes, pulls, hinges, lunges, and step ups
Planning as a group how to teach a class
Teaching a class as a group
Cueing
Programming
Playing with intensity
This course is very interactive and there is a lot of physical activity in this class. As usual, everything is made to be suitable for you to participate whether you have any medical or physical issues.
So if you are ready to learn how to be a better coach/trainer/therapist, book in now for this new and exciting course!
Your Instructor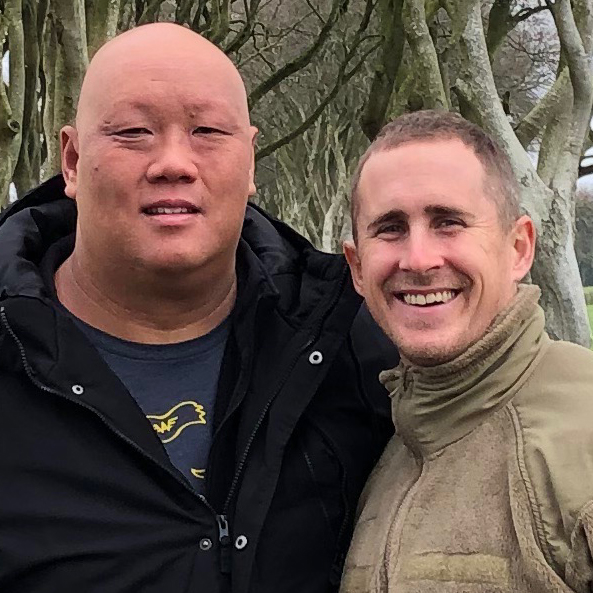 Course Curriculum
Welcome!
Available in days
days after you enroll