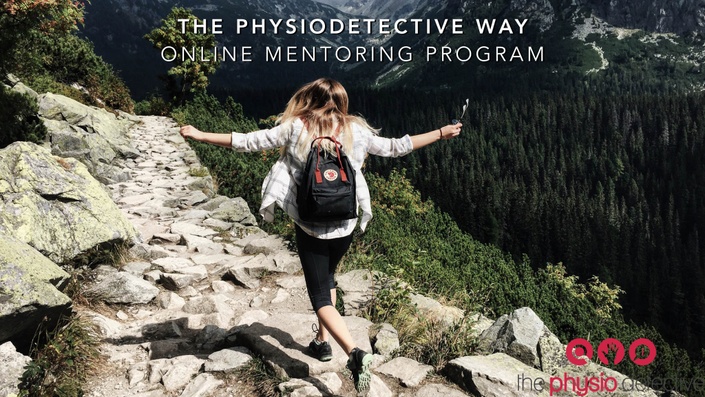 The Physio Detective Way - Online Mentoring Program
A mentoring program for health and fitness professionals
Enroll in Course
***Fill out the form below and you can save between USD$200 to USD$2150 on the program***
Have you ever wondered if you'll ever be a good enough therapist / fitness professional?
Will you ever know enough?
What will do you if something comes up that you don't know about?
Will you accidentally hurt someone?
I have and still do feel these doubts and fears. Wouldn't it be nice to be free of them?
I have found that having a simple framework, one informed by evidence and experience, helps me to filter out the overwhelming amount of information and theories and techniques there are out there. I was that guy that went to all the courses and pursued knowledge. I had a complicated system with complicated reasons and you needed a lot of skill and knowledge to execute this. I was happy that many of my patients were getting better. I was successful but it was hard to teach others what I did because they needed to have done so many other courses like I had to truly understand the depths of what I was doing.
The problem was that not all of my patients got better, and that bothered me...surely it can be all their fault - I need to be better than that! The other problem I had was that research was poking holes in what I believed...that was troubling too...do I go against the research or do I embrace it but feel lost in what to do?
I know I was helping people - my patients loved me and I was very popular. People would travel to come and see me, other physios would come to get my opinion on what to do with their patients and their own problems. But I was stuck. I didn't know what to do next. I didn't know how to get better.
I needed a simpler system. Albert Einstein said if you can't explain something simply, you don't understand it enough. So I needed to write down the common things I did for all my clients, and then strip them of all the stories I told myself about why they worked. I was left with a short list, one that can fit on one slide, and I can summarise that process into 3 words, 2 words and 1 word…
Do Something Different,
Be Different,
Different.
That's how this mentoring program was born. I wanted to share the process I took over about 3 years and make it so that in 3 months, you can learn the same things I did.
The basic steps are as follows
Break my beliefs
Find a simple framework / system
Rebuild what I knew but see it with a different point of view
Apply that to my clients in a real and meaningful way
These are the steps I want to give you throughout the program.
But that's not all!
Along the way, I learned a lot about language and I have always loved technology. Not only that, I have met so many great health and fitness professionals who have brilliant things to share but struggle to get their message out there.
So this mentoring program is to ALSO help you develop your skills at filming yourself, using language that fits in with the current research and produce content to build your online presence.
There are 4 streams that you can choose in this mentoring program - they are ALL included in the program for the same price!
The Social Media - Video (SM-V) Stream - perfect for YouTube, Facebook, Instagram users
The Social Media - Blog (SM-B) Stream - perfect for those who prefer to write or plan
The Professional Stream (PS) (Client-focused) - perfect for those who just want to focus on being a better therapist / fitpro
The Complete Program (CP) Stream - perfect for those that want all of the above!
The program comes with bonus lectures from Eugene Dowling from Gym Click Media on Creating Content and Business Coach Jason Urbanowicz on Developing An Email List.
Other bonus materials include consultations and demonstration videos.
You might be wondering what the time commitment of this program is. That's definitely a fair question. In the beginning, I would recommend that you take 2hrs for the online lecture materials, and 2hrs for your assignments...4hrs for assignments if you are doing the complete program - so between 4-6hrs per week is the recommended time to set aside.
So there it is.
My ultimate goal is to show you in 3 months what took me 3 years to learn. I had to make a lot of mistakes along the way and so I am very understanding that way - I don't expect you to be perfect. My job is to help you become my teacher, to be the best you can be.
If that sounds like something you want to be a part of, then sign up for your preferred option now.
***Fill out the form below and you can save between USD$200 to USD$2150 on the program***

Your Instructor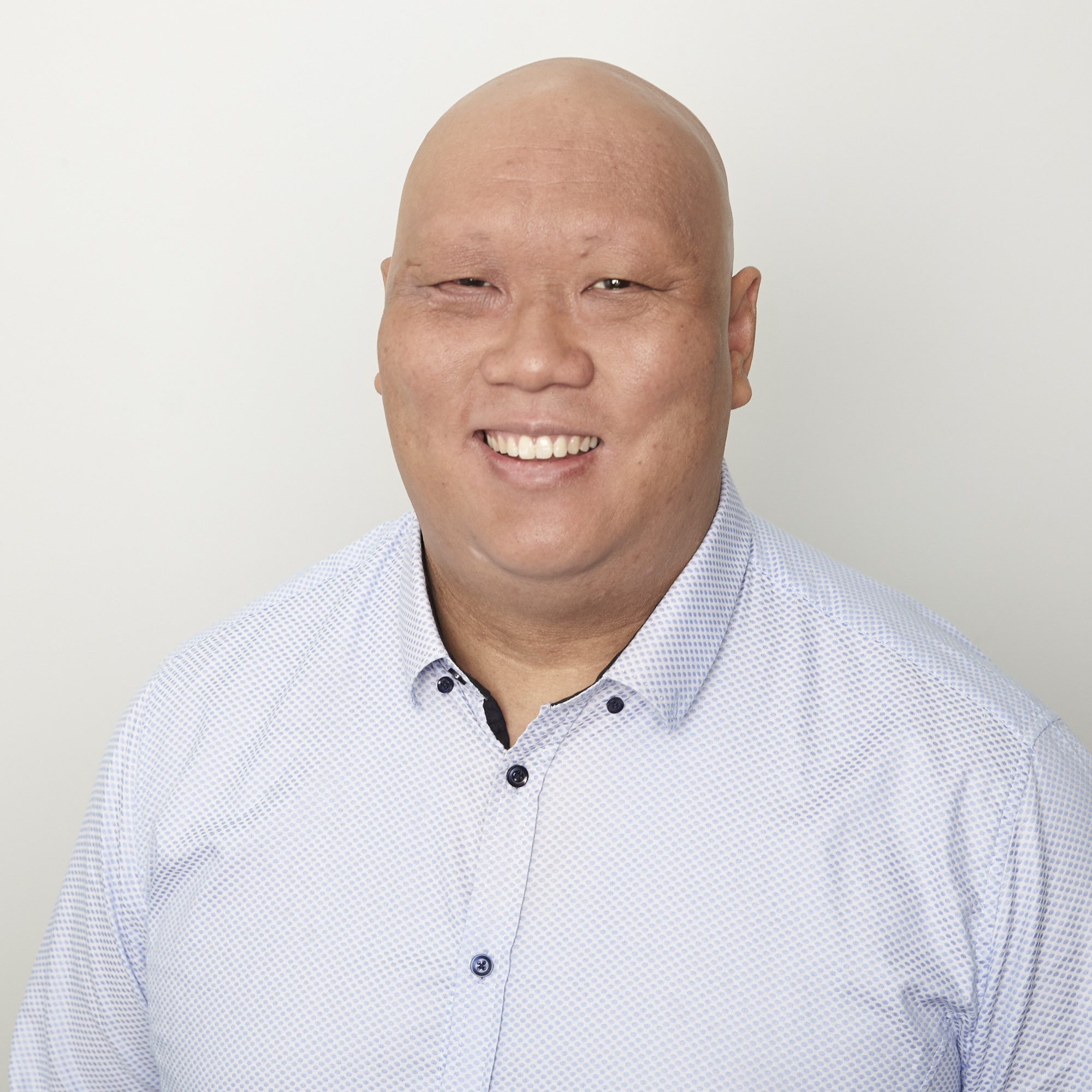 The Physio Detective Sydney, Australia
Australian Physiotherapy Association Titled Musculoskeletal Physiotherapist
Master in Manual Therapy (UWA)
B.App.Sc.(Physio)(USyd).
Antony Lo is a physiotherapist from Australia and runs The Physio Detective service. He earned his degree from the University of Sydney and has been in practice over 21 years (old enough to see old things come back as new things!). He completed his post-graduate masters in Manual Therapy (Musculoskeletal Physiotherapy) from the University of Western Australia and commenced his Specialisation training in Musculoskeletal Physiotherapy. He has been involved with treating CrossFit athletes for 7 years and has helped some of the world's best CrossFitters at the highest levels through to beginners of all ages. He loves and participates in CrossFit and is a strong advocate for the sport. Through participation and through his work as a Physiotherapist at all levels of CrossFit, he has developed a model of treatment that utilises the best from Sports Science, Musculoskeletal/Sports Physiotherapy, Pain Science, and Women's Health research to provide a realistic holistic model of care balancing the biopsychosocial model of healthcare. He is NOT an employee of CrossFit, he does not represent or work for them in any way and his views and opinions are entirely his own. He holds a CrossFit level 1 – Trainer Certificate and is a CrossFit Football Coach/Consultant (now CrossFit Sports Sepcific Application). Antony has a wife and 3 beautiful children in the best city in the world – Sydney, Australia!
Course Curriculum
Welcome - Getting Ready For The Program!
Available in days
days after you enroll
Frequently Asked Questions
When does the course start and finish?
The course starts now and never ends! It is a completely self-paced online course - you decide when you start and when you finish.
How long do I have access to the course?
How does lifetime access sound? After enrolling, you have unlimited access to this course for as long as you like - across any and all devices you own.
What if I am unhappy with the course?
We would never want you to be unhappy! If you are unsatisfied with your purchase, contact us in the first 30 days and we will give you a full refund.
Purpose:
+ The purpose of the mentoring program is to help health and fitness professionals think differently about how to approach their clients, especially those with pain or specific problems so your clients and patients can achieve their goals ASAP.
+ To be able to keep your clients and patients training and exercising when they have pain or injuries.
+ To help mould you into a professional with a real point of difference in a crowded marketplace.
Structure:
The mentoring program goes for 13 weeks and has 2 levels
Online Program - This is where you get access to all the videos (lecture and Q and A) and all the assignments. Direct feedback from Antony is minimal. Additional time with Antony is always available at a discounted rate. The program is provided to you weekly and you can progress at your own pace. You can start at any time.
Live Masterclass - Access to all the videos and assignments. Direct feedback on assignments is given by Antony. Additional time with Antony is always available at a discounted rate. The program is weekly for 13 weeks with set periods of time…however, if you wish to go at your own pace, that is an option as well. The true benefit for the Live Masterclass program is access to Antony and the feedback and support offered. The numbers of people able to participate in the Live Masterclass are capped due to the time intensive nature of the feedback process.
Optional Streams
To focus your learning and development, you can choose one of the following streams
1. The Professional Stream (PS) - For those wanting to improve their skills as a health or fitness professional. Your tasks will be the Long Term Client and Video Analysis Task
2. The Social Media (Video) Stream (SM-V) - For those wanting to develop their social media presence using video content. Your tasks will be the Exercise Video Demos and 5mins Talk OR Video Analysis
3. The Social Media (Blog) Stream (SM-B) - For those wanting to develop their social media presence using written content. Your tasks will be the Written Task and 5mins Talk OR Video Analysis
4. The Complete Program Stream (CP) - For those who want to do ALL the tasks!
Tasks for Participants - All tasks are optional
+ 1hr weekly lecture (recorded live) (All Participants)- this was delivered live and had the opportunity for those on the Masterclass Mentoring Program to interact directly at that time. All participants will have access to this lecture
+ 1hr live weekly Q and A session (All Participants) - this occurs before and after the lecture to answer any questions from the previous week or the current topic. All participants will have access to this Q and A.
+ Weekly short writing piece (SM-B, CP) - 200-2000 words, point form is acceptable, referencing desirable where appropriate. The purpose of this is to brainstorm your ideas on a topic to produce the framework for a blog post or social media series on a topic.
+ Weekly 5mins Talk (SM-V, SM-B, CP) - Video of talk based on the topic of the week.
+ Weekly Short Exercise Video Demos (SM-V, SM-B, CP) - 2mins max - the exercises will vary from week to week - two videos will be assigned each week to be completed.
+ Weekly Short Video Analysis (SM-V, SM-B, CP) - 5mins max - this will be using something like Coach's Eye or Hudl Technique - this will be an analysis of a client moving or doing exercise
+ Weekly addition to your Long Term Project (PS, CP) - Ideally you will follow 1-3 clients during the whole mentoring program. The idea is to write down your thoughts each week on the progress of what you have learned and how it applies to helping your client.
*** Please note that limited feedback by Antony will be provided for shared assignments on the FB group only*** (Specific feedback from Antony is available at a discounted rate)
Additional Support:
Online Program - Private Facebook group for those going through the course with you where you can put your questions to discuss within the group. This will be a great place to bounce ideas, share your projects and provide feedback about how you are going in the group.
Masterclass - You will get the Online Program Facebook Group access but you will also have a Masterclass Private group where Antony will answer questions during the week. This will be in addition to the weekly live Q and A.
Once you have graduated from the program, there will be an Alumni group where you can continue to take part in discussions with your peers.
Content:
Week 1 - Framework And Models For Understanding Human Movement And Performance
Week 2 - How To Assess Information And Your Own Beliefs
Week 3 - Assessing Different Approaches And Modalities - Making Sense Of What Is Already Out There
Week 4 - Specific Concepts In TPDW To Be Considered - Part 1
Week 5 - Specific Concepts In TPDW To Be Considered - Part 2
Week 6 - Women's Health
Week 7 - Listening To The Client's Story
Week 8 - Movement Observations
Week 9 - Prioritising Change And Making A Difference By Doing Something Different
Week 10 - Issues in Specific Regions
Week 11 - Specific Movements - Part 1
Week 12 - Specific Movements - Part 2
Week 13 - Summary and Conclusion (Putting It All Together)
Bonus Sessions

In addition to the above, there are 9 Bonus Sessions (2 Coaching Sessions and 7 Online Consultation Examples)
Feedback information:
Online Program participants are encouraged to upload their videos and assignments to the facebook group for discussion and feedback within the group. Antony will answer questions in the group to provide clarification and direction. Personalised, private feedback can be purchased at any time.
Masterclass Program participants will have deadlines to meet so their work will be reviewed and feedback provided by Antony. Participants are also encouraged to upload their work for others in the group to see, discuss and provide feedback.